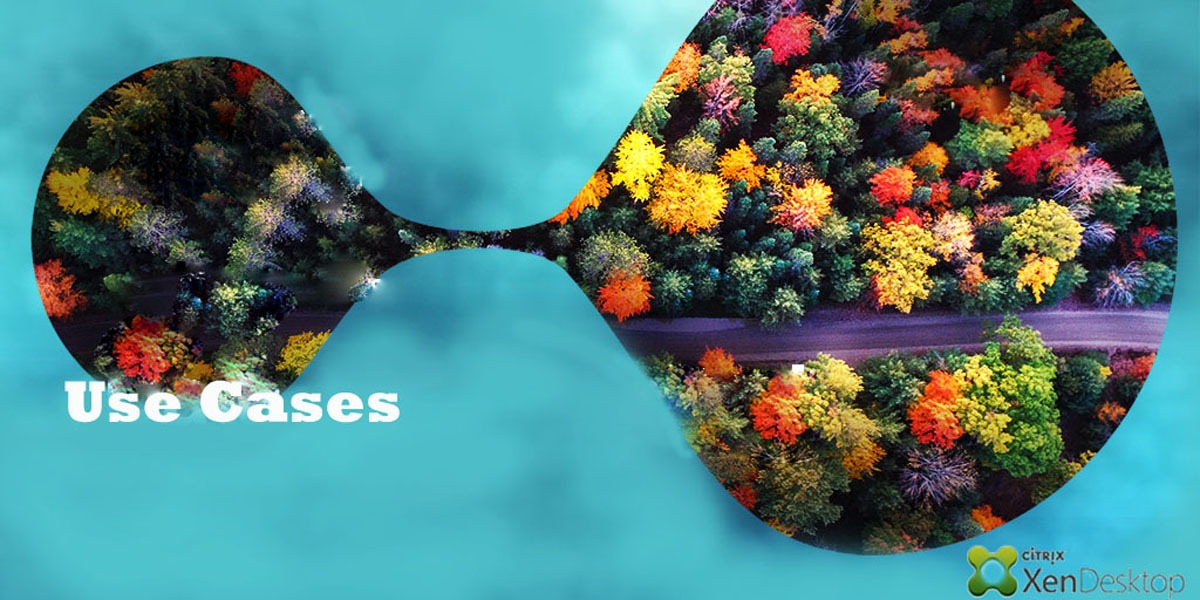 Citrix virtualization technologies such as Citrix XenDesktop and XenApp offer significant differentiation and advantages compared to other competitor virtualization products. We surveyed popular review sites to see what real users are saying about Citrix virtualization. The purpose of this write-up is to share with you how businesses across different sectors are leveraging the useful features of Citrix virtual desktop – XenDesktop. In the same context, we will also discuss the most popular features of XenDesktop that are keeping the clients happy.
Maximum harnessed features of Citrix XenDesktop
Cost-saving with lower hardware requirements and Storage
A XenApp hosted shared virtual desktops with one-to-many ratio (each user session isolated and working independently) brings almost 400% more shared computing resources than an only-VDI solution (with each user having a dedicated virtual machine).
Citrix XenApp centralized image management technology (many to one server) brought by XenApp Server hosted shared desktops reduce the storage requirement both on local and shared central storage. For example, s single XenApp Server instance needs only 15GB of high-performing shared storage that can support 200 user sessions. Compare this against a VDI solution where each VM needs its own individual storage and 200 VDI users will need 1,000GB of storage.
Enhanced mobility with high security
Citrix Receiver brings enhanced mobility and use of BYOD. Along with XenApp Mobility Pack, the Citrix Receiver gives the user the facility of using native device features of a tablet within a virtual desktop making Windows desktop easy to access/navigate on keyboard-less or without the right-click facility of a mouse.
Citrix Receiver is a freely downloadable / self-configure feature from Citrix website.
The consolidated access to the web and virtual applications, access control based on device, location or application, end-to-end IT visibility across user traffic, use of behavior analytics to detect anomalies and enforce security policies are the ways Citrix helps to maintain tight security.
Get Windows desktop experience from a server operating system (OS)
With Windows 2008 R2 server desktop experience feature, you can now transform XenApp server-based virtual desktop to Windows 7 like desktop experience. In this way, you get the best user experience that XenApp server brings by pairing the mobility with the security of virtual desktop with Windows desktop experience.
The Use cases of XenDesktop
An Investment Management Company with 201-500 employees
Initially, the company used the XenDesktop to address the remote access latency issue of the users. But later it expanded it to a disaster management solution with Citrix Access Gateway (provides secure application-access giving the admins application-level control while allowing the users to access them from anywhere) and then by NetScaler (an application delivery controller for making applications run five times faster thus reducing web application ownership costs with load balancing).
The company finds XenDesktop very helpful for their remote deployments (residing in the same data center along with the servers) and faster access without high latency (quite common in case of intercontinental connections) and with assured security.
Oil & Gas Company with 1001-5000 employees
The company used this for optimizing their bandwidth at their remote locations plus creating a standard for all their applications that are run and maintained centrally.
The remote locations had T-1 connections and needed the bandwidth to be used carefully. By keeping desktops/apps centralized to the data center; it lowered the bandwidth usage at such locations.
The company was also happy with the load balancing of XenDesktop (with load evaluator index for measuring server-load) of the apps and desktops on their servers. Also, the company found managing user sessions easy and simple with Citrix Director (the management console in the XenDesktop/ XenApp).
Insurance Company with more than 10,00 employees
The company uses XenDesktop as BYOD solution for its knowledge workers and also as a VDI platform for its call centers. It is happy because of the easy provisioning of machines along with its smooth system-updates and easy to apply policies.
Information Technology and Services with 51-200 employees
The IT company is happy because of the work-from-anywhere and any-device yet maintaining a consistent and persistent user experience delivered by XenDesktop. The hassle-free customization of their all their desktops and applications as per the user-requirement, profound delegated administration system, seamless integration of desktop/apps, unparallel scalability with Provisioning Services and high performance are its other features the company applauds.
Financial Services with 5000-10,000 employees
The finance company uses XenDesktop mainly for its IT, operations and offshore resources. The company is expanding into other business and looking forward to using the Citrix service there as well.
Anywhere, any-device accessibility independent of network-type along with secure access (whether it is VDI or Remote PC) are some features helping the company. Citrix proprietary protocol ICA/HDX that handle traffic over high latency network is making the company excited about XenDesktop.
Hospital and Healthcare with 11-50 employees
XenDesktop is used by this company to deliver virtual desktops to doctors/nurses throughout the hospital. That a user is not required to repeat the login process each time he or she moves between a patient room and other areas with renewed access, is something the hospital finds very useful. With proximity card authentication and single-sign-on systems, the password reset requests and login times are reduced considerably; something which makes the client highly satisfied.
A company into Transportation/Trucking/Railroad with 10001-5000 employees
The company is willing to recommend XenDesktop to anyone as it finds the service very useful for App Streaming, easy connectivity, scalability and tough security. It finds XenDesktop lightweight with simple deployment features.
National Energy Technology Laboratory with 1000-5000 employees)
The organization finds XenDesktop extremely useful as many of the employees work remotely using any smart device and need to ensure a high-end security connection to servers.
A Publishing company with 200-500 employees
The company runs Outlook, database system through XenDesktop and stores all files. Easy accessibility to the files from anywhere is something the company finds very useful as it has users working offsite and also from its two different office locations.
A Wholesale Business with multiple locations and 5000-10,000 employees
The business uses XenDesktop to give Windows access (with easy file sharing) across all its locations while giving easy access to its IT department for troubleshooting and updating software.
Banking Company with 200-500 employees
The bank uses XenDesktop to provide its third-party offshore developers access to its internal resources at the same time maintaining tight security. Because XenDesktop prevents sensitive customer information/data/proprietary code to get exposed beyond its own boundary.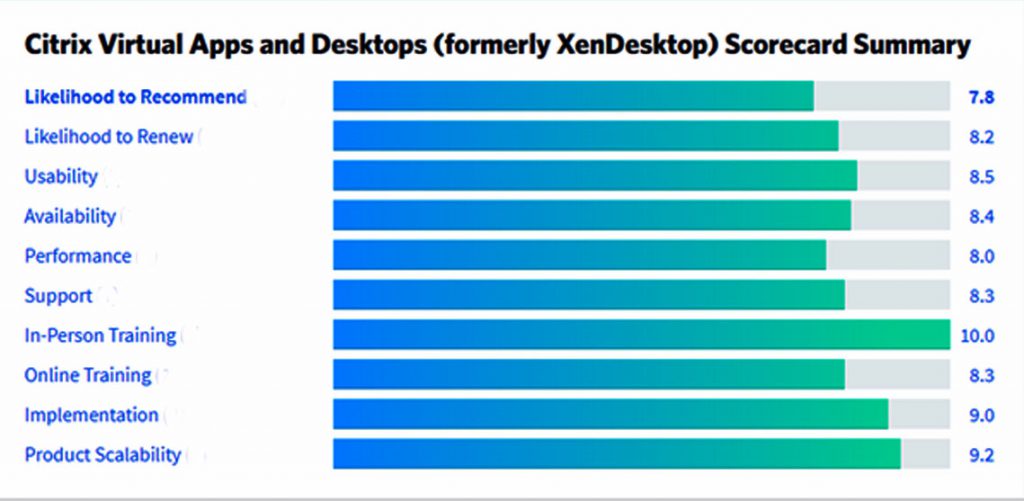 Apps4Rent with its experience in virtualization for over 15 years and serving more than 10,000 customers worldwide offers various desktop virtualization solutions including server-based virtual desktop-as-a-service or hosted Citrix XenDesktop. Please contact 1-646-506-9354 any time.