BenefitsPricingCase StudiesWhy Apps4Rent?FAQs
Hosted Citrix Virtual Desktop
Now with Super-Fast SSD Storage
Take Your Windows Desktop Anywhere with Citrix Virtual Desktop!
Apps4Rent's premium desktop hosting solutions are built with virtualization technologies from Citrix. With our Citrix Virtual Desktop solution, your organization can lower IT costs, secure sensitive business data, and empower users to enjoy a lag-free and consistent high-definition experience across devices, wherever they are. Our dedicated hosting plans Citrix Virtual Desktops are ideal for graphic-intensive applications such as gaming, graphics rendering, and video editing.
Convenient to Use
Operates like Windows desktop
Our hosted Citrix Virtual Desktop solution offers the same experience as running your software on a physical computer. The Citrix management tools enhance the user experience across devices.
Managed service operations
Apps4Rent Hosted Citrix Virtual Desktop is a fully managed service. Our Citrix specialists take care of installing patches, OS management, and cumulative updates, along with 24/7 monitoring of critical services and overall health.
Connects with local devices
You can use your Citrix Virtual Desktop with local devices such as printers and scanners. Applications running on the virtual machine can communicate with external devices.
Delivered from top-tier data centers
Our cloud infrastructure is based in SSAE 16 certified data centers in New York City and New Jersey, meeting the redundancy and security standards of top banks and financial institutions.
Matchless Flexibility
Add/ remove users with ease
Customize your subscription based on your business requirements. Our flexible Citrix Virtual Desktop hosting plans allow you to upgrade users, storage, RAM, vCPUs, vGPU at any point in your subscription.
No lengthy binding contracts
Our customers are not bound by long-term contracts. Our 'pay-as-you-go' model for monthly includes free setup and comes with a 15-Day money-back guarantee.
Fully compatible with third-party solutions
Apps4Rent Citrix Virtual Desktops are compatible with several third-party applications and solutions. Increase your team's productivity with additional solutions of your choice.
Round-the-clock hosting support
If you face any technical problems with Apps4Rent Hosted Citrix Virtual Desktop, you can contact our support 24/7/365 via phone, chat, or email. Our team will respond within 15 minutes and will promptly resolve your issue.
Feature Rich
Convenient free applications
Your Citrix Virtual Desktop comes with free pre-installed applications. Start using IE, Firefox, Chrome, Windows Media Player, Adobe Acrobat Reader, Remote Desktop, MS Paint, Notepad, Notes, and Open Office as soon as you log in for the first time.
Unrestricted access for application installation
Apart from the software that you request to be installed while purchasing your Apps4Rent hosted Citrix Virtual Desktop subscription, you are free to add other apps that integrate with your software without paying anything extra.
Free SSL
Protection
Your connection is encrypted with the "Secure Sockets Layer" (SSL) cryptographic protocol. Whenever you connect to our hosted Citrix Virtual Desktop, all your details are encrypted end-to-end to prevent breaches.
Optional Microsoft 365 Apps
Add Microsoft 365 Apps for enterprise (formerly Office 365 ProPlus) that includes Office Online applications, Publisher, Access, Teams, 1 TB/user on OneDrive for Business with your Citrix Virtual Desktop subscription for the best value for your subscription.
Reliable Services at Attractive Prices
Rich hosting
legacy
Apps4Rent has been in the hosting business for 18 years. We have hosted a variety of applications and software on our virtual desktops. Our understanding of the hosting ecosystem is extensive.
Minimizes IT
expenses
By opting for monthly subscription plans, you can control your IT expenditure without investing heavily in in-house infrastructure. Citrix Virtual Desktop is a good solution if your IT expenses vary significantly.
Microsoft and Citrix solutions partners
Not only are we a Microsoft-certified Tier-1 Cloud Solution Provider with Gold certification, but we are also a Citrix Partner. We have built deep expertise in the virtualization technologies offered by Citrix and Microsoft.
Served 10,000+ happy customers
Apps4Rent has served over 10,000 customers with diverse requirements. Our clients range from small and medium businesses to large enterprises spread across 90 countries.
Serving Over 10,000 Businesses in More Than 90 Countries
Citrix XenDesktops Plans and Pricing
Dedicated
Citrix Virtual Desktop Bronze
Dedicated
Citrix Virtual Desktop Silver
Dedicated
Citrix Virtual Desktop Gold
$39.95/mo.

$35.95/mo. for Annual Payments

$54.95/mo.

$49.45/mo. for Annual Payments

$89.95/mo.

$80.95/mo. for Annual Payments

Open Office + optional
Microsoft 365 Apps for enterprise
Open Office + optional
Microsoft 365 Apps for enterprise
Open Office + optional
Microsoft 365 Apps for enterprise
Dedicated 2 GB RAM and
2 vCPU
Dedicated 4 GB RAM and
2 vCPUs
Dedicated 8 GB RAM and
4 vCPUs
Freedom to install own
applications
Freedom to install own
applications
Freedom to install own
applications
Option to add GPU
Option to add GPU
Option to add GPU
No optional add-on user possible
Optional add-on user possible ($36/user/month)
Optional add-on user possible ($36/user/month)
Learn More
Learn More
Learn More
Why Apps4Rent as Citrix Virtual Desktop Hosting Partner?
Many cloud solutions providers offer hosted Citrix solutions. Here are some reasons why Apps4Rent stands out for Citrix Virtual Desktop hosting.
We have served over 10,000 businesses across regions, sizes, and industries.
We have 18 years of experience in delivering hosting services and solutions. Our Citrix Virtual Desktops can be used to host accounting and tax applications, business applications, and even resource-intensive graphic designing and video editing software.
Not only are we a Microsoft Certified cloud solution provider, but we are also a Citrix Partner.
We offer our Citrix Virtual Desktops on Solid-State Drive (SSD) for improved efficiency, better safety, and reduced costs.
You can opt for additional dedicated vGPUs for improving the performance of your Citrix Virtual Desktops.
We provide 24/7/365 phone, chat, and email support for Citrix solutions that are backed by SLAs.
Our solution is optimized to work with Microsoft 365 Apps for enterprise.
Our Citrix Virtual Desktops are fully secured end-to-end with advanced user and IP protection measures.
Optimized to deliver a consistent performance on all devices.
Case Studies of Our Virtual Desktops Across Industries
Frequently Asked Questions (FAQs):
How does the experience of using hosted Citrix Virtual Desktop compare with regular Windows desktop?

The look and feel of Citrix Virtual Desktops (XenDesktop) are identical to a traditional Windows desktop. Access is available through common browsers, Citrix Receiver or remote data protocol (RDP) clients and on a variety of devices such as PCs, Macs, Linux desktops, phones, tablets, and thin clients. Local devices such as printers, USB connected devices, and multiple monitors work as intended.

The advantages of Citrix virtual desktops hosted on Apps4Rent's servers include anywhere access, a consistent interface, unrestricted access to desktop applications, ability to scale up or down, and of course, significant cost savings.

What are the benefits of hosted Citrix Virtual Desktop?

The best features of a Citrix Virtual desktop are its flexibility, low cost, dependability, and efficiency. Citrix Virtual Desktop hosting takes advantage of the latest industry trends – the need for anytime anywhere access on numerous smart devices, virtualization of physical resources such as hardware, cloud hosting services, and outsourcing to the best of the breed vendors. Whether you are a business owner, an extended IT team member, or a manager who urgently needs access to a productive desktop software application, you need to focus on expanding your business rather than managing and maintaining your employee desktops and associated software applications. A virtual desktop with Citrix technologies hosted by Apps4Rent takes the entire burden of managing the desktop environment off you – for a low, per-user price that is fixed on a month-to-month basis.

How will Hosted Citrix Virtual Desktop services help my business?

To sustain and grow in today's work environment, your organization as well as its infrastructure management must be nimble. Teams develop quickly around tasks, team members work from locations that may not be even in the same time zone. With hosted desktops, IT staff can quickly provision the required applications, change hardware resources on desktops, manage security, and administer from anywhere. Your in-house IT staff will be freed up from troubleshooting low-level problems. They will be able to contribute more meaningfully to your core business projects. Thanks to the consistent experience, your team as well as the stakeholders will be able to improve the computing efficiency from remote workplaces as well as the office. You will be able to use your favorite full-featured business software packages to be more productive and work with the most up-to-date business software without having to spend on upgrading the hardware to match. It is always safer to have some virtual desktops in the reserve with pre-installed applications to meet fluctuating demands. At other times, special applications and environments may be needed for short projects for specific users. It is easy to meet that demand with hosted dedicated desktops. 24 x 7 availability of the desktop infrastructure and expert support from Apps4Rent's staff adds to the flexibility.

How do I know if the Apps4Rent Hosted Citrix Virtual Desktop solution is right for my business?

Using the services of a virtual Citrix desktop hosting provider such as Apps4Rent makes perfect sense for both small and medium-sized businesses wherein IT expertise may not be available. Apps4Rent's virtual desktop packages include anti-virus, regular backups, and commonly used applications. And our affordable and experienced staff can install custom software applications during after-office hours, letting employees remain productive during office hours. In many cases, virtual desktops in the cloud do away with the need of having a server in-house and also the software as well as the technical support needed to maintain the server. This can result in significant savings for organizations.

How is Apps4Rent Citrix different?

Here's your unique gain from Apps4Rent's DaaS (Desktop-as-a-Service) and why you get maximum value for your money

We offer you virtualized Citrix Virtual Desktops (XenDesktop) on the cloud.
You get month-to-month billing. With pay-as-you-go service, you have predictable IT costs, which wouldn't shoot up unnecessarily due to any reason.
You can get dedicated-virtual desktops as per your need (smaller/ higher) resource/personalization/control requirements.
We offer Citrix Virtual Desktop on Solid State Drive (SSD) devices, which makes your navigation even smoother.
Hosted Citrix Desktop service at the best price in the market.
No minimum user criterion. From a single user to any number up, you are free to choose. (some prominent vendors have a minimum number of virtual desktops to be signed up, often as high as 50 or its multiples).
You can upscale/downscale users as per your use.
Our pay-as-you-go model makes it wallet-friendly for small and medium-sized businesses.
Our dedicated virtual desktop will allow you to install your preferred custom applications, move all your data there along with all your line of business applications. A real virtual desktop solution in every sense.
We offer you a very useful and unique concept of "Add-on Users." Under this, you can keep adding new users to the same virtual desktops instead of buying a new one for every user.

Are there cost benefits of switching to Apps4Rent Hosted Citrix Virtual Desktop solution?

The unique pricing model of Apps4Rent hosted Citrix Virtual Desktop is ideal for you to realize the optimum ROI. Uncontrollable IT expenses become a thing of the past, as the virtual desktops come with a fixed fee that is billed on a monthly subscription basis. You can accomplish projects involving desktop without risking capital on the hardware setup as well as software installations. Moreover, our plans have been carefully created keeping in mind the real-world business requirements.

How reliable is the Apps4Rent Hosted Citrix Virtual Desktop solution?

The business server going down is the worst nightmare for any business owner or the manager. This is never a possibility with the virtual desktops from Apps4Rent, as they are delivered from a top-tier SSAE16 Type II certified data center in New York, USA. Apps4Rent invests heavily in making the backup, power supply as well as the internet backbone connection redundant, with multiple fallback options. Even if your IT engineer is away for a week or more, you have nothing to worry about. Our daily backups are configured to run automatically and they get safely stored away in the highly secure data center. Moreover, we also undertake the responsibility of doing all the updates and patches to the software as and when needed.

How does your FREE TRIAL offer work?

We offer you 15 days risk-free trial for our dedicated Citrix virtual desktops. All you need to keep in mind is to cancel your account within 15 days of your sign up to get a full refund. For account cancellation, send us an email to cancel@apps4rent.com from your registered mail id.

Note that Microsoft 365 Apps for enterprise (formerly Office 365 ProPlus) and 'add-on users' features are not covered during a free trial.

What sort of technical support can I expect from Apps4Rent?

You will be able to manage tasks easily from the control panel itself. However, our support engineers are always available 24/7*365 for any issue, and if need be they also access the users' local desktop remotely.

Our support services include 24/7*365 help desk support, remote support, ticketing system, online knowledge sharing, infrastructure monitoring, management, updates, patching, maintenance, escalation, and remediation.

We have the best response time in the industry, with calls getting attended to within 15 minutes. Depending on the complexity of an issue, a resolution is provided within an hour.

Is there any minimum or maximum amount of user purchase?

You can purchase any number, there is no lower/upper limit.

Can I upgrade my account any time on my own?

Yes. Use the Account Administration page for the purpose. For any help, you can always reach us by email, chat, or phone. We would be happy to assist you.

How do you ensure my data security?

Features like date/time defined access, encrypted data transfer, SSAE-16 Type II certified data centers, Password-protected idling, file type blocking, User-level app access will ensure your data protection.

Will I have to transfer my domain name to you?

No. All you need to do is to make some changes in your DNS settings for the plan you opt for.

Do I need to have a VPN for your service?

You don't need to get any separate VPN. You can securely access the Citrix Virtual Desktop either from a browser or using a Citrix Receiver.

Can I use Citrix VDI even if I don't have a domain name?

You will need a domain name. You can get one using the three options

You can purchase a domain from us at the most competitive rate.
Purchase a domain from the market.
Use our domain name at no additional cost. For example, yourname.apps4rent.info

Do I need to use Remote Desktop to access Citrix Cloud Desktop?

No, you don't. You can use the Citrix Receiver to access your Citrix Cloud Desktop.

How many devices can a single Virtual Desktop user connect to?

A single Citrix Virtual Desktop user can connect using any number of devices.
Henry, IT Auditor, Charleston, West Virginia
"I wasn't sure if they could deliver what they promise, but I must tell you, they did a great job in installing the software on the cloud. I am not exaggerating, but I don't think there is a better option than Apps4Rent for those who are looking for low-price Virtual Desktop hosting."
Joshua, Sr. Manager, Cincinnati, Ohio
"I always prefer Apps4Rent over other Virtual Desktop providers because of the ease I get. Whenever there is even a minor issue, I quickly turn to their representative through phone/chat. Going with Apps4Rent as our cloud hosting partner proved to be a good decision. "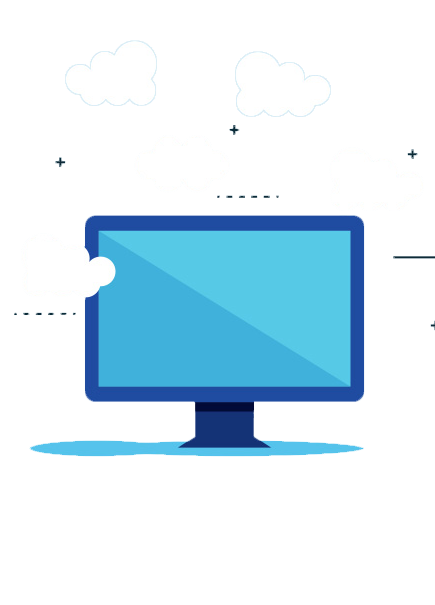 Get Hosted Virtual Desktop from $22/month