Why Hosted Virtual Desktops?
Every day hundreds of millions of workers in the world turn on their Windows-based computers several times a day and spend many productive hours on a Windows desktop interface using their favorite software applications. While this worked very well for the last 30 years, the world has changed in many ways. Workers want to access their Windows-based business applications and data from anywhere through a variety of devices; and employers wish to protect and secure their company information, while minimizing the total costs of ownership of their desktops, applications, and networks.
Traditional desktops have high lifecycle costs. After factoring in all the costs, the total cost of ownership (TCO) of a PC exceeds $5,000 per year, according to Gartner, a leading consulting company. TCO includes hardware and software acquisition, management and support, communications, end-user expenses, opportunity cost of downtime, training, and other productivity losses. Adoption of hosted virtual desktops can result in significantly lower TCO, primarily by optimum utilization of physical machines, through the economy of scale achieved by centralization of IT infrastructure and services, and due to competitive market forces existing in the Cloud services business.
Virtualization is a technology that works like magic. With virtualization software from vendors such as Microsoft, Citrix, and VMware, physical machines can be divided into virtual machines that behave like their physical counterparts in all respects. Windows virtual desktops can be conjured up with the desired configuration, and upgraded easily in minutes with provisioning software. Therefore, virtual machines are better suited than physical machines to the changing needs of businesses. They are easier to manage and utilize the physical resources in a more optimum manner. The end result – lower capital and operating cost per virtual desktop.
We combine virtualization, cloud hosting, software applications, 24/7 managed services, and month-to-month billing to give you Desktop-as-a-Service.
A low-cost way to improve access to an application is to host it in the Cloud. Cloud Solution Providers such as Apps4Rent have provided low-cost Microsoft software hosting for over a decade, with high reliability, security, and support. Virtual desktops are just another software application. A Cloud Solution Provider takes a cluster of physical machines and builds a large number of virtual machines with software; makes them accessible from internet in a secure way and combines them with provisioning, management and billing control panels. The whole package with services and support is offered at a monthly price per desktop. This service is known as hosted Virtual Desktop or Desktop as a service (DaaS).
Session Based
Virtual Desktop

Dedicated Virtual
Desktop Bronze

Dedicated Virtual
Desktop Silver

Dedicated Virtual
Desktop Gold

Open Office + optional
MS Office
Open Office + optional
Office 365 ProPlus
Open Office + optional
Office 365 ProPlus
Open Office + optional
Office 365 ProPlus
Grid-powered,fully-burstable RAM and vCPU
Dedicated 2 GB RAM and
2 vCPU
Dedicated 4 GB RAM and
2 vCPUs
Dedicated 8 GB RAM and
4 vCPUs
Pre-installed applications
for tighter control
Freedom to install own
applications
Freedom to install own
applications
Freedom to install own
applications
Customizable for
50+ Order
Option to
add GPU
Option to
add GPU
Option to
add GPU
1 user included in the above price Option to add users
1 user included in the above price No add-on users
Optional add-on
user possible
($16/user/month)
Optional add-on
user possible
($16/user/month)
$24.95/Mo.Buy Now
Learn More
$24.95/Mo. Buy Now
Learn More
$39.95/Mo.Buy Now
Learn More
$74.95/Mo.Buy Now
Learn More
Session-Based vs Dedicated Virtual Desktops
Hosted virtual desktops come in two different designs – session-based and dedicated. These are analogous to shared and dedicated web hosting platforms.
With session virtualization, the users share the OS and applications installed on the server, and the underlying resources of RAM and CPU. With dedicated virtual desktops, each user gets a separate OS instance with its installed applications.
In session-based desktops, system resources like the RAM and virtual CPU are shared and powered from the grid; these are capable of being bursted to their maximum capacity for blazing speeds – depending on the loads on the server at a given point of time. This allows for a much more efficient and economical use.
Session-based virtual desktops are an economical solution to deliver applications to users with less variable needs. Dedicated virtual desktops suit those who need higher resources, personalization, and control.
Users (such as tech support or data entry) who have less intensive computing and user personalization requirements, and where centralized applications are accessed by end users, session virtualization is an optimal solution.
Users with specialized requirements for high level computing, user personalization and data storage are better off with dedicated virtual desktops.
Practically, Apps4Rent offers session-based desktops that come with Open Office and over 20 free apps. Subscribers have the option of adding MS Office Standard or MS Professional Plus. In these desktops, Apps4Rent is the sole administrator; subscribers do not have application installation rights. Some companies prefer this arrangement as this is much more controllable environment. Apps4Rent can install other desktop applications for the customer, depending on licensing rights possessed by the customer.
In dedicated desktops, as the name implies, RAM and virtual CPU are dedicated, not shared. In addition to the 20 free, pre-installed applications, the dedicated desktop users also get the freedom to install their own custom applications like line-of-business software and more. As a Microsoft Cloud Solution Provider, Apps4Rent's dedicated desktops also offer the option to install MS Office 365 ProPlus; this advanced cloud version of MS Office comes with a host of enhancements like fully installed Office on 5 PCs/Macs, 5 tablets, and 5 smartphones as well as 1 TB of cloud storage on OneDrive for Business, and many more features.
How are Apps4Rent's Hosted Virtual Desktops Different?
Three of the top players in desktop virtualization technologies include VMware, Microsoft and Citrix. Apps4Rent has chosen to bring you hosted virtual desktops that are powered by Microsoft and Citrix technologies as these are more affordable for small and medium sized businesses. We offer the best prices for fully managed hosted virtual desktops in the industry.
While doing it, we always keep in mind the real-life requirements and budgets of small and mid-sized businesses. To cite a specific example, some of the bigger vendors have a minimum number of virtual desktops to be signed up for and it is often as high as 50 or its multiples. Whereas, with us, you could sign up for even a single virtual desktop, get it provisioned, be up and running in a matter of minutes.
Apps4Rent allows you to install your own custom applications on your dedicated virtual desktops – the intent is to help you move your entire digital workspace to the cloud, and not just parts of it. Moving everything that is on your local PC or laptop to a virtual desktop, with all your line-of-business applications, is what we consider to be a true virtual desktop solution. We also try to keep the costs down as much as possible for you. One of our unique offering is "Add-on Users", something you would hardly find with any of the other providers. This simply means that you can keep adding more users to the same virtual desktops, without having to buy a new virtual desktop for every new user. Add-on users is our unique concept aimed at making virtualization affordable for small businesses and teams of professionals.
Two other features – Windows 8 experience and "Shared Space" – are also unique to the virtual desktops from us. The choices available with almost all of the current providers do not include the Windows 8 experience. Meanwhile, the "Shared Space" is a feature that you would not find in any other virtual desktop, even if you are willing to shell out extra money for it. In our virtual desktops, once an Add-on User is added, the primary user as well as the Add-on User gets GBs of additional space (in addition to the main disk space that comes with the plan). This shared space proves invaluable for sharing documents, files, folders, and much more with all the users of the same virtual desktop. Outside of this unique feature of "Shared Space" in Apps4Rent virtual desktops, other providers make it extremely cumbersome and complex to share information between different virtual desktop users.
The most crucial differentiator when you are looking for a hosted virtual desktop is the support service. Our virtual desktops come with 24 x 7 x 365 live support directly from teams of experts that work round-the-clock for our customers. You could just pick up the phone, make a call, and get your issue resolved in real time, often in a few minutes. Our support team is also available to you on live chat as well as email, should you prefer to write out your needs. Whether it is on phone, chat, or email, you can be assured of having the smallest of issues addressed with equal attention.
Hosted Virtual Desktops and Traditional Desktops
When new users initially try a hosted virtual desktop, they want to be assured that it behaves very similar to their regular desktop. They are pleasantly surprised how easily they can access their hosted desktop; how similar it looks to the Windows interface on their local machines; how natural is the process of installation of applications including Microsoft Office/Office 365; and how smoothly one can interface between virtual environment and local resources such as USBs, monitors, and printers.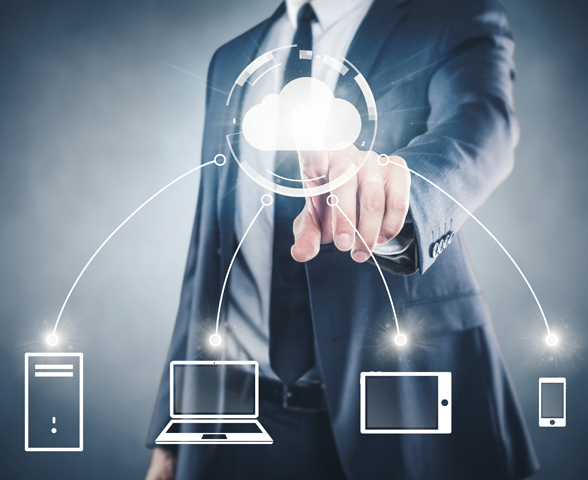 As time goes by, users appreciate the other benefits that they did not anticipate. For example, the "always on" nature of the desktop is a great time saver. This saves valuable time for users, who can leave all their important applications running on their hosted desktop, and immediately start working from where they left off when they connect to the hosted desktop. Think of how much time can be saved each day by not having to log in and out of applications and accounts.
What our customers love about our hosted desktops – look and feel like traditional desktops, always on, accessible from any device, data is backed up, resources are scalable, and there is always someone knowledgeable to help.
Accessibility of a hosted desktop from a variety of devices is another advantage. Companies and end-users have device preferences. The Graphics Design department may prefer a Mac and the Engineering group may prefer PCs. Similarly, in a meeting one is more likely to carry a tablet than a laptop. On the road, a smart phone is typically the device of choice. The ease of accessing the hosted desktop from all these devices promises round the clock productivity. And if one device fails, your work can be accessed from any other device without suffering any downtime.
Hosted virtual desktops give a new life to older physical machines. Older models of PCs, laptops, and other devices can be made to work as efficiently as the latest ones. Still working on an older machine with an old version of Windows? No problem. The virtual desktop has much more power, a newer OS and just streams smoothly to the client machine even under low bandwidth conditions.
The peace of mind that comes with a fully managed hosted desktop favors it over a local one. Your hosted desktop data will always be backed up. Security is built into the design of the hosted virtual desktop. Anti-virus and firewall is built-in. What's more, on a hosted virtual desktop, the data and applications are always streamed to the user's device, never stored on it. So even if the device gets stolen, hacked into, or lost, the data loss is totally reduced as compared to a conventional desktop on a PC or laptop.
Large companies with IT departments have already adopted virtual desktops in a big way. For the rest, hosted virtual desktops from a Cloud Solution Provider are the right solution.
Unlike physical desktops, the number of hosted virtual desktops can be scaled up or scaled down, without needing to make capital investments in hardware. This proves useful, for example for Tax and Accounting firms that see a seasonal and temporary surge in desktop requirements. Hosted virtual desktops also have a pay-as-you go model, on month-to-month basis, and can be quickly decommissioned, whenever the user wants.
After the initial novelty of using virtual desktops wears off, buyers begin asking serious questions about virtual desktops. Are virtual desktops ideal for individual users with special needs or can one also migrate the existing in-house IT infrastructure to the Cloud with the help of hosted virtual desktops and other related tools? Surprisingly, the answer is both. In fact, the largest of companies have already migrated their employees to virtual desktops, giving them identical interface wherever they are working from. While the largest companies with deep expertise in their IT departments can afford to host their virtual desktops in-house; small to medium sized businesses can emulate their larger competitors only by using hosted desktops from vendors such as Apps4Rent.
Selecting the Right Vendor for Hosted Desktops
A good vendor of hosted desktops needs to have a complete and proven process for enabling smooth delivery of cloud-hosted technologies. Industry certifications for cloud hosting and cloud solutions from technology owners like Microsoft are always good markers of the credibility and capability of the vendor.
Consider the experience of the vendor – how long have they been around and what is the size of their existing customer base? A hosted virtual desktop provider should have a good track record of working with a wide variety of customers; the vendor of the hosted virtual desktop should be flexible enough and capable enough to cater to a variety of customers ranging from corporates to small and medium businesses to individual professionals. They should also be able to customize their hosted virtual desktop offerings to best suit the specific needs of your business. Check if they are changing with the times and increasing the repertoire of management tools.
Look for a vendor who has proven that it can serve a wide base of customers in the Cloud and on-premise world in a reliable and secure manner for a long period of time.
Providing ease-of-use for the customer is not easy. Apps4Rent regularly upgrades its environment and tools to improve user experience. Most of the other providers usually stipulate that the customer needs to download and setup a separate client or an app to use their virtual desktops. However, with our virtual desktops, all you need is a browser. You can simply use an internet browser to log in and start using your virtual desktop from almost any device – a PC, Mac, laptop, notebook, netbook, iPad, tablet, smartphone, dumb terminal, or a thin client would perfect well with our products.
The vendor should also provide consulting, assistance, and most importantly, end-user support. And all of it needs to be in real-time, live, and available 24 x 7 through phone, live chats, and emails. The tech support team should ideally have qualified engineers, for example, Microsoft-certified professionals, who are knowledgeable about the latest virtualization technologies that emerge in the cloud space.
Find out the quality of data centers that your vendor uses. Are the data centers SSAE certified? What is the uptime guarantee provided by the hosted desktop vendor? For example, Apps4Rent's hosted desktops come with 99.9 percent uptime guarantee.
We recommend taking a risk-free trial of any our of our virtual desktop offers. Find out for yourself how this technology can work for you.
A secure and confident vendor of hosted virtual desktops would usually offer a risk-free trial. Such vendors are particular about earning your trust first, before anything else, and nothing paves the way for it like a risk-free, full-functional trial offer does. Such trials also help you to get a first-hand experience, understand the way hosted virtual desktops work, the benefits they would bring, and plan your cloud strategy in an informed manner.
Case Studies of Our Virtual Desktops Across Industries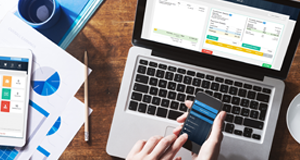 Accounting & Tax Firm
Denver, Colorado
When the CPAs wanted a more efficient and cost-effective alternative to the regular desktops, they chose Apps4Rent for bringing in cloud virtualization to their business.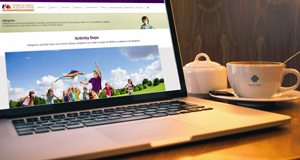 Web Development
Bay Area, SFO
The web developers catered to SMB clients and were themselves a small-sized company. They needed a cloud solution for desktops that would increase their mobility, flexibility, and profitability.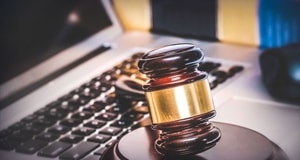 Legal Practice
Jackson, Mississippi
The firm wanted to take their legal applications and line-of-business to the cloud to meet the demands of its profession more efficiently. An IT partner with good knowledge of law firm ops was needed.