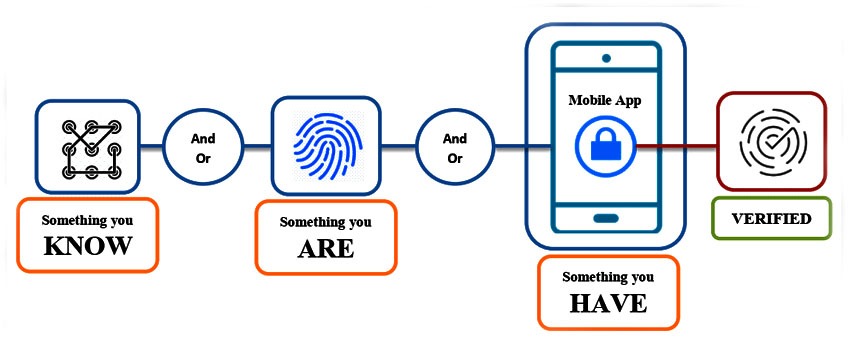 Azure Windows Virtual Desktop (WVD) supports Azure Multi-Factor Authentication (MFA), Azure Conditional Access (CA) and Self-service password reset (SSPR).
While Conditional Access is great for user-access based on their location, device, and other conditions, Microsoft desktop as a service has to be secured with MFA. Admins have to proactively define in their policies the authentication techniques users can use to access their Azure resources such as WVD.
Why do you need Multi-Factor Authentication (MFA)?
MFA is required to protect access to data and applications. At the same time, it makes it simple for users to access resources. It provides an extra layer of security by making additional authentication mandatory and provides a powerful authentication system through a wide range of authentication options.
As a precaution, Microsoft also recommends that admins must enable the users to select more than the minimum number of authentication methods required.
Breaking MFA security is hard to beat challenge for attackers. Even if a hacker gets the user's password, it remains useless unless the additional authentication factors are cleared.
How Does MFA Work?
The authentication is based on the principles of something you
Know (a password)
Have (a trusted device such as a phone, laptop)
Are (biometrics)
MFA uses two or more of these methods for validation.
Ways to get Multi-Factor Authentication Solutions
MFA is offered with the following solutions:
Azure Active Directory Premium service / Microsoft 365 Business Premium solutions: Complete MFA along with Conditional Access policies.
Azure AD Free: These provide predefined policies to help protect organizations against various attacks such as phishing using MFA for users/admins.
MFA With Microsoft 365 Plans: These are Azure MFA capabilities that can either be enabled on a per-user basis or across users using security defaults from the Microsoft 365 portal.
How to Use Multi-Factor Authentication with Windows Virtual Desktop?
For using MFA with WVD, organizations need to assign users with Azure Active Directory Premium P1 or Azure Active Directory Premium P2 licenses. While there is a Remember me option after a user first signs into WVD, enforcing Conditional Access (CA) along with MFA will ensure that users have to perform the two-step verification.
Sign in to the Azure portal with admin rights for managing CA.
Create a new policy and assign a name as per the standards that are implemented across your organization.
In assignments, add the group that you would have created while registering members in the Azure Active Directory.
Select the applications to which the policy has to be enforced based on the WVD version that users will be are using.
Ensure that you have selected the Require multi-factor authentication in Access controls, and the Sign-in frequency is set to 1 hour.
Click on Create after selecting Enable Policy to apply the settings.
Note that the same steps apply to enforce MFA with CA for WVD web clients also.
Apps4Rent Can Help With Azure WVD Security
Implementation of Azure MFA and CA with WVD will allow admins to create a remarkably secure virtual desktop environment and at the same time make it easily accessible to users, independent of device or location.
Consider Apps4Rent for your Azure WVD requirement or inquiry. As a Microsoft Gold partner, we have been offering managed Azure solutions for more than 15 years and have served over 10,000 businesses. Please feel free to contact 1-646-506-9354 at any time.