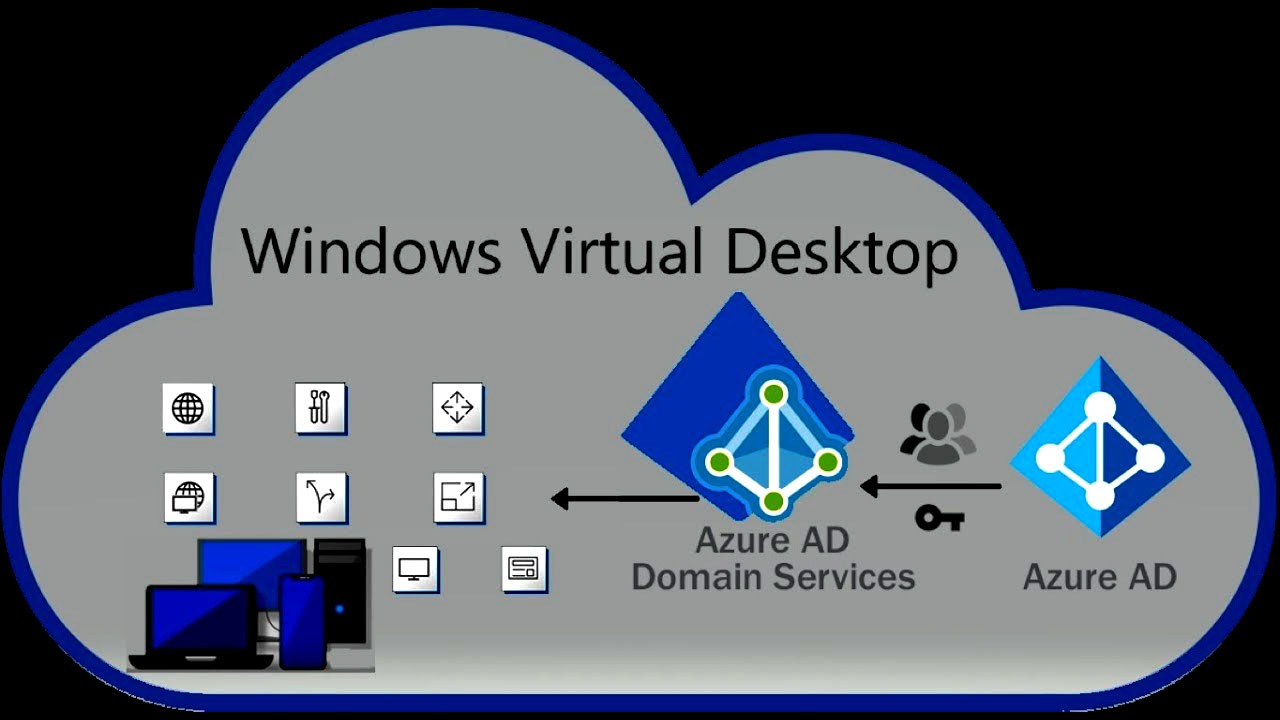 In the present days of advanced digital transformation, we have started moving desktops to cloud in addition to migrating data and applications to the cloud. Not only it relieves you from rigid hardware dependency, reduced product lifecycles; you benefit from the security, scalability and easy deployment of Azure cloud desktop platform, Windows Virtual Desktop (WVD). Here is a rundown on the prerequisites for your Windows Virtual Desktop Azure service.
You can think WVD as a Desktop-as-a-Service (DaaS) from Azure or Platform-as-a-Service (PaaS) that helps you in desktop and app virtualization in the Azure cloud to be accessed by users on any device, at any point of time or from any location.
You will need the following for availing Windows Virtual Desktop service.
Windows Virtual Desktop Prerequisites
Subscription to Windows 10 Enterprise for each WVD user
Azure Active Directory (AAD) tenant
Active Directory Domain Services (AD DS) deployment
Azure subscription
File Server
Now, let's run through each one.
1. Windows 10 Enterprise Subscription
You will need to subscribe to Windows 10 Enterprise for your WVD Management Service and Windows 10 desktop OS.
To connect to multiple WVD desktops, irrespective of Windows 10 Enterprise multi-session/single-session, or Windows 7, you can use any of these licenses … a) Microsoft 365 – E3/E5/A3/A5/Business or b) Windows (via CSP) – E3/E5/A3/A5.
a) Microsoft 365 – E3/E5/A3/A5/Business or b) Windows (via CSP) – E3/E5/A3/A5.
2. Azure Active Directory (AAD) tenant
You will need an Azure AD (AAD) tenant (it's Microsoft's cloud directory service) for deploying and managing WVD as an administrator, assign users to desktops and applications.
In case you are using Office 365, you are already an Azure AD tenant ready to deploy WVD.
Next, you will create a Global Administrator with access to the AAD tenant. The global administrator gives you unlimited control over your subscribed products, and you can access maximum data.
3. Active Directory Domain Services (AD DS) or Active Directory
The WVD virtual machines or the hosts running the multi-session Windows 10 Enterprise, must be a part of Active Directory Domain Services (AD DS) pool.
Note that you will need both AADand AD DS. The AAD contains user objects, AD DS contains computer objects. The ADDS needs to be integrated with AAD.
4.Azure Subscription
The Azure subscription includes WVD Management Service, Windows 10 VMs and infrastructure.
5.File Server
A user accessing a pooled or nonpersistent desktop, the profile and also Windows Search cache need a file server to store these profile disks accessible to the session host VMs.
Once you are ready with all these, you will be ready for your next journey of initial WVD set up.