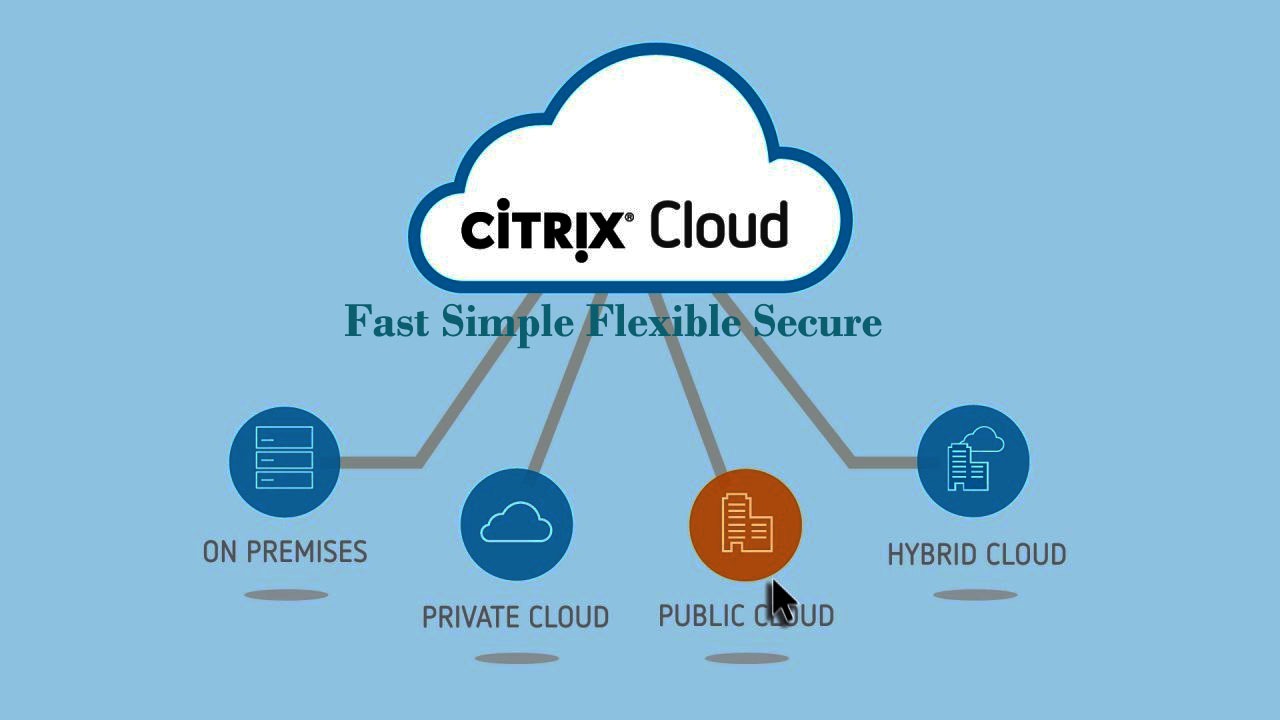 Developed by Citrix Systems (released in 2015), Citrix Cloud is a cloud management platform. Through this hosted Citrix VDI, you can deploy cloud-hosted desktops and apps using a public, private or hybrid cloud or on-premises hardware. You can integrate, deliver virtual apps, virtual desktops, mobile apps, device management, file sync / share and more; access them integrated on Citrix Workspace or independently.
Citrix Cloud: Purpose
The approach of Citrix cloud aims to
Reduced infrastructure
Centralized control
SaaS-style updates (ensuring low admin-cost and complexity)
Through Citrix Xendesktop VDI and XenApp, you can deploy workloads on any cloud / infrastructure of your choice (like Microsoft Azure, Amazon Web Services, Google Compute Engine, and others.
Citrix Cloud: The Features
You get all the Citrix Products like XenApp, XenDesktop, Content Collaboration (earlier ShareFile), NetScaler and several other cloud-native services (e.g. Secure Browser Service) at one place.
1)Cloud compatibility allows your workloads in one or multiple clouds (e.g.Microsoft Azure, Google Cloud and others) or data center.
2)Cloud Independence allows you to have your workloads in one or multiple public clouds (like, Amazon AWS, Google Cloud, IBM Cloud, Oracle Cloud) or data center. While the Citrix products reside in Citrix Cloud, other apps or resources may use other clouds or infrastructures.
You can choose your customized combination of data centers and cloud providers. Auto-updating of Citrix Cloud lets you run the latest version of it.
3)Services you can access include Citrix Workspace Service, XenApp and XenDesktop, ShareFile, XenMobile, Secure Browser Service, NetScaler GatewayService, NetScaler Management & Analytics Service, Smart Tools
4) Windows Virtual Desktop support as always Microsoft and Citrix are partners. Citrix managed desktops, virtual apps/desktops or the Citrix Essentials products all Support for Microsoft Windows Virtual Desktop (WVD).
5) Citrix Autoscale (earlier SmartScale) allows you to keep a tab on your public-cloud spends (all public cloud supported). It is a part of Citrix Virtual Apps and Citrix Virtual Desktops; integrated with Citrix Managed Desktop Service (CMD) as well. You can configure the power settings, load settings and schedule settings on a delivery group. You can get an estimation of your cost savings too. Autoscale is available on both virtual desktops and hosted shared workloads.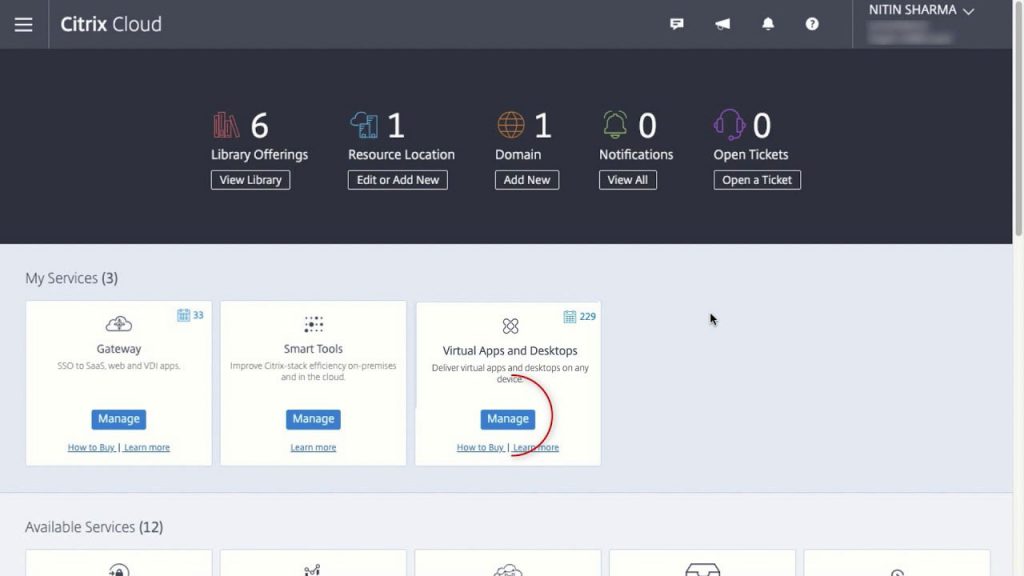 6)Citrix Analytics for Performance is a user-centric experience score with more insights on performance and cost, quantify user experience for on-premises and cloud customers. You will have the visibility in your workloads to isolate users/apps with poor performance (classified as "Excellent," "Fair," or "Poor"). You can pick out the trouble spots and mitigate them for the best user experience.
7)Citrix Managed Desktops (CMD) delivers Windows apps and desktops on Microsoft Azure management, provisioning and managed capacity for delivering device-independent virtual apps and desktops.
8)Citrix Cloud Connector comes with a collection of Windows services installed on Windows Server 2012 R2 or Windows Server 2016. It allows communication between Citrix Cloud and your resource locations. Connector maintenance brings more granular controls for customers.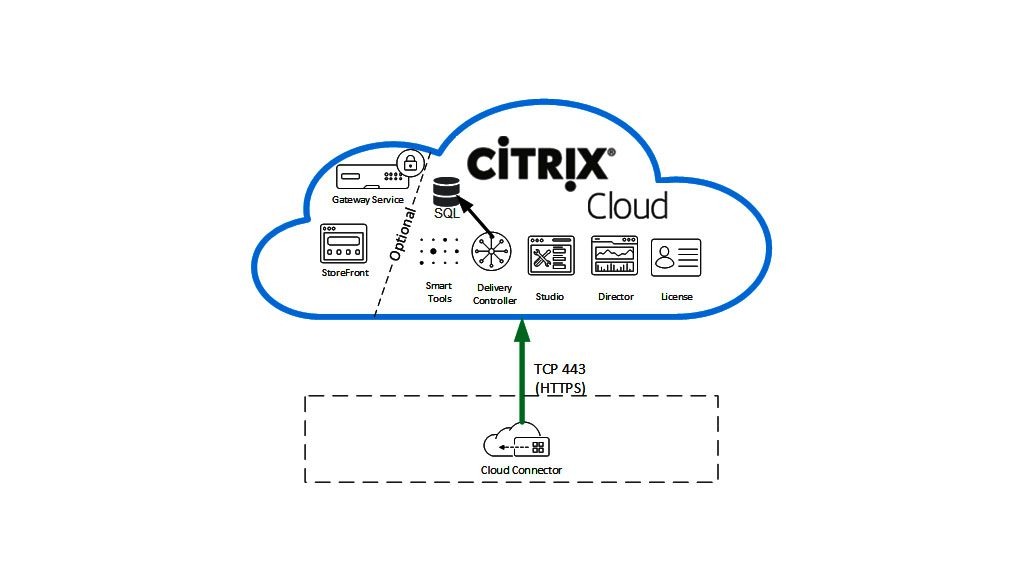 Citrix Cloud: Your Take-aways
Easy migration environments in the cloud through cloud adoption.
Reduced CAPEX (or total elimination) of on-premises infrastructure, installation, up-gradation.
Up/downscale as per need, very useful for seasonal / short-term employees.
Citrix Cloud management platform helps multi-access/management across on-premises data centers and also on multiple cloud regions or availability zones.
Extremely fast delivery management (in hours) with little or nothing to install.
Services delivered in publishing or subscribe model.
Simplest, quickest way of integration of multiple Citrix services.
Our Citrix XenDesktop pricing comes at an unmatched rate you won't get elsewhere in the market. Consider us for help with your Citrix solution. Talk to us 1-646-506-9354 any time 24/7 or come for a chat. We will love to discuss!