Plans Start At
$
24
95
mo
+10% OFF for annual payments
Windows-Based Virtual Desktops in the Cloud
Low monthly price includes SSD storage disk, hardware, software, hosting, security, backups, and 24/7/365 support
Tired of managing and supporting the desktops in your organization? Suspicious of the malware and viruses that might be lurking in your network? Pressured by staff for flexibility to work from anywhere on the devices of their choice? Looking for a way to extend the life of old desktop investments? A fully managed hosted Virtual Desktop from Apps4Rent is the answer for you. You get total freedom from doing OS maintenance and data backup; it also addresses data security concerns relating to users that want to bring their own devices to work. Besides you can put your old PCs in to good use, making them work on par with your newer machines.
We take care of all the maintenance patches and updates as well as carry out regular, automatic backup of your entire data. Our virtual desktops come to you from SSAE16 Type II certified datacenters in US that are compliant with the most stringent industry standards. We ensure Enterprise-grade security for our virtual desktops residing behind Cisco ASAs with Intrusion Prevention Systems and monitor them 24 x 7. Virtual desktops from Apps4Rent work perfectly well with every industry-specific application – accounting, tax, finance, legal, healthcare, software development, education, and more. Prices start at $22.46/month based on annual payment. Try risk free for 15 days.
Case Studies of Our Virtual Desktops Across Industries
Try a virtual cloud desktop risk-free for 15 days. Once comfortable, add more desktops in the cloud.
Windows Virtual Desktop Features
Simple and easy to manage
Works on Tablets/Smartphones
Access via Internet Browser
Access Files and Applications
Control Applications Access
Use Local Devices/Printers
Office + Free Applications
24 x 7 x 365 Support. Whenever You Want, Wherever You Want.
Our desktops come with unmatched 24 x 7 x 365 tech support on phone, live chat, and email for the users; the support team comprises of Microsoft-certified cloud experts who are available to you and all your end-users round-the-clock to solve the issues in the shortest possible time. Result, you get the perfectly seamless experience from anywhere, on any device.
About Apps4Rent
10+ years of experience in on-premise installations and cloud technologies
Successfully supporting varied clients from over 50 countries across the world
Trusted by more than 10,000 clients from Fortune 500 to SMBs to individuals
Leading tier-1 Microsoft Cloud Solution Provider as well as Microsoft Gold Partner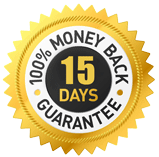 Satisfaction Guaranteed
If for some reason you are not satisfied within 15 days, you may be eligible for a full refund for some hosted solutions. Please review our cancellation policies for details. Your subscription will automatically renew as per your plan. For help, chat or call 1-866-716-2040.