Plans Start At
$
24
95
mo
+10% OFF for annual payments
Windows-Based Virtual Desktops in the Cloud
Low monthly price includes hardware, software, hosting, security, backups, and 24/7 support
Tired of managing and supporting the desktops in your organization? Suspicious of the malware and viruses that might be lurking in your network? Pressured by staff for flexibility to work from anywhere on the devices of their choice? Looking for a way to extend the life of old desktop investments? A fully managed hosted Virtual Desktop from Apps4Rent is the answer for you. You get total freedom from doing OS maintenance and data backup; it also addresses data security concerns relating to users that want to bring their own devices to work. Besides you can put your old PCs in to good use, making them work on par with your newer machines.
We take care of all the maintenance patches and updates as well as carry out regular, automatic backup of your entire data. Our Virtual Desktops come to you from SSAE16 Type II certified datacenters in US that are compliant with the most stringent industry standards. We ensure Enterprise-grade security for our Virtual Desktops residing behind Cisco ASAs with Intrusion Prevention Systems and monitor them 24 x 7. Virtual Desktops from Apps4Rent work perfectly well with every industry-specific application – accounting, tax, finance, legal, healthcare, software development, education, and many more.
Case Studies of Our Virtual Desktops Across Industries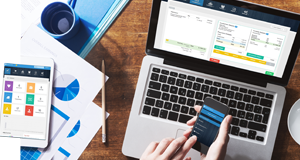 CPAs Firm
Denver, Colorado
The partners faced several IT challenges with the regular desktops, which made the CPAs select Apps4Rent as their partner for Virtual Desktops to be used in their Accounting/Tax business.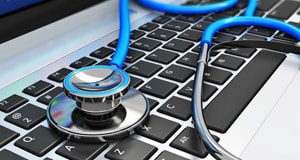 Family Medical Center
Rochester, NY
The Center needed a solution that would comply with HIPAA and HITECH regulations while providing the staff with the latest hardware and software and keep costs under control within their tight IT budgets.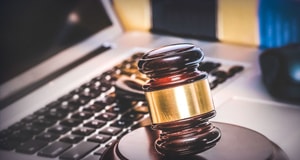 Law Firm
Jackson, Mississippi
The law firm was looking for Virtual Desktops optimized to handle the rigors and demands of integrated legal applications. Plus they needed a Cloud partner who knew how law firms operate.
Try a virtual cloud desktop for free. Once comfortable, add more desktops in the cloud.
Premium
More space. Better technologies. Self install applications. Advanced Office versions.
Session-based
Virtual Desktop

Dedicated
Virtual Desktop Bronze
Dedicated
Virtual Desktop Silver
Dedicated
Virtual Desktop Gold
$24.95/mo.
$24.95/mo.
$39.95/mo.
$74.95/mo.
Open Office + optional
MS Office
Open Office + optional
Office 365 ProPlus
Open Office + optional
Office 365 ProPlus
Open Office + optional
Office 365 ProPlus
Grid-powered,fully-burstable
RAM and vCPU
Dedicated 2 GB RAM and
1 vCPU
Dedicated 4 GB RAM and
2 vCPUs
Dedicated 8 GB RAM and
4 vCPUs
Pre-installed applications
for tighter control
Freedom to install own applications
Freedom to install own applications
Freedom to install own applications
Learn More
Learn More
Learn More
Learn More
24 x 7 x 365 Support. Whenever You Want, Wherever You Want.
Our desktops come with unmatched 24 x 7 x 365 tech support on phone, live chat, and email for the users; the support team comprises of Microsoft-certified cloud experts who are available to you and all your end-users round-the-clock to solve the issues in the shortest possible time. Result, you get the perfectly seamless experience from anywhere, on any device.
Try a Virtual Windows Desktop Free Across Devices

Virtual Desktop Features
Also Works on
Tablets & Smartphones
Access through
Internet Browser
Access Files & Applications
Control Applications Access
Use Local Devices/Printers
Office + Free Applications Included
Apps4Rent is a Tier-1 Microsoft Cloud Solution Provider as well as a Microsoft Partner with Gold certification. We have been supporting 10,000+ businesses from over 50 countries – from Fortune 500 corporations to SMBs – with hosted technologies for more than a decade.